Life is like a cup of tea
​
It's all in how you make it.
A Cup of Tea
is an Excuse
to Share
Great Thoughts
with Great Minds.
The intelligent,




patent-pending tea infuser




that adjusts for




your perfect taste.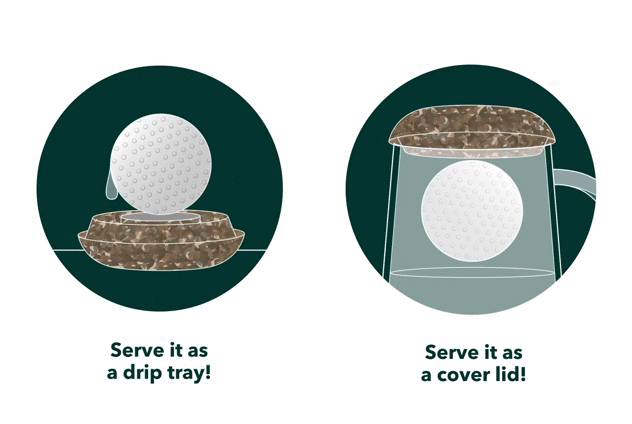 Outer Lid: The outer lid is a cork component that can close off the tea brewer, preventing heat from escaping. As more than a lid, it's also a drip tray once the lid removes the infuser, preventing leaking and mess.
Tea Infuser: This tiny metal ball works like any other infuser. Throw in your favorite tea and drop it into the tea container. Use the outer lid to move the ball, placing it either at the bottom of the brew, or towards the top of a less-strong resulting taste
We all want to enjoy our tea. It's our me-time.
Here are a few problems solved by this new invention:
User Centered Design
Specially design container bottom to ensure the tea ball rolls easily and evenly for the best result.
Transparent Design
Grants a visual experience of the tea and stimulates the senses of sight, touch and smell alike.
Minimal water burns
We've all been there; we go to grab our favorite tea, only to receive burns from the water, or even from the steam. With Oh!T, you can keep your hands out of the way as you brew the tea to your liking.
Brew strength control
Move the ball as little or as frequently as you want, controlling the exact taste of tea by the time it's all done. If you like strong tea, simply drop the ball to the bottom of the brew. If you like light tea, leave the ball halfway-submerged and set a timer.
Newly formed, untainted by traditional thinking, Get the Pong pushes boundaries with a new vision. Innovation is the core of everything they do, creating products that are as enjoyable as they are practical.
Get the Pong looks at the world and see the need for something different. They set out to bring a touch of fun to everyday life. Quality products with a sense of humor. Get the Pong makes every day memorable, because you never forget a smile.
We specifically focus on smart design that is functional, yet minimal in nature.
Our venture was created as the brainchild of award-winning Hong Kong-based Leo Yiu creating products that make your everyday life more convenient. Along the way, we ensure the products are aesthetically pleasing, built to inspire and to last.